Maui Headshot Photographer Aubrey Hord creates Professional Business Headshots for Jodi Hogin at her full service portrait photography studio
Jodi came to us to update her professional headshots for her business cards and website. She also took advantage of our in-studio professional hair and makeup services to get her camera ready.
Our hair and makeup artist, Camille Kozuki, got her prepped and ready for her headshot session while Jodi relaxed with a beverage in her hand listening to her favorite music in our Pukalani photography studio.
At the end of her headshot session, Jodi ended loving more headshots and decided to purchase another look to add to her portfolio to have options for future use.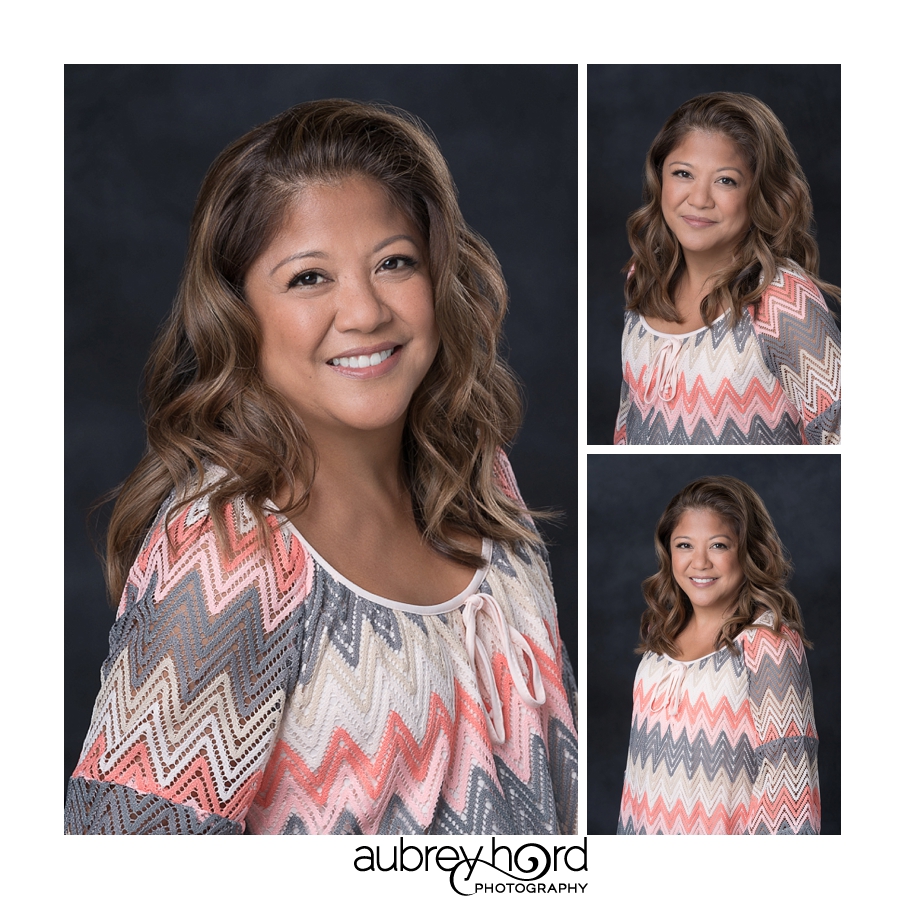 Have new employees?
Need to update your Maui headshots, professional headshots on Maui, executive headshots, business headshots, company headshots or corporate headshots?
Let us help you design a Maui headshot photography experience either on location or in our full service portrait photography studio that's perfect for you. We also offer professional hair and makeup services onsite or in our studio for your team to get them ready.
Our passion is to create high quality photographs highlighting emotion, light and movement that capture the natural personality of our clients. Our clients are Playful, Passionate and Adventurous.
Come have some fun with us! For more information on booking a professional business headshot photography experience with us, please visit: www.aubreyhord.com.
If you are ready to rock and roll and book a headshot, click HERE to send us an inquiry. Let's get this show on the road!
About the Artist:
Aubrey Hord is a PPA Photographic Craftsman (Cr.Photog.) and is a PPA Certified Professional Photographer (CPP) in Hawaii. She is listed as one of Maui's finest professional photographers in the Absolute Maui book. She has been a Teaching Artist at the Hui No'eau Visual Arts Center since 2010 and be a photography instructor for the University of Hawaii, Maui College EdVenture Program starting in February 2018. Aubrey began her photography career managing her high school darkroom. She is a member of the American Society of Photographers (ASP) and the American Society of Media Photographers (ASMP), the premier trade association for the world's most respected imaging professionals.
Since her first international trip at age 14, Aubrey has explored, studied or worked in 14 countries on 5 continents. She is known for her mastery of light, vivid colors, and designs. She has photographed  musical icons for the Maui Arts and Cultural Center including Elton John, Jimmy Buffet, Aerosmith, John Legend and the Steve Miller Band.
Aubrey's photographic work has been featured in the LA Times along with national and international publications. Aubrey's photographs are also featured in the Te Papa Museum of New Zealand, Faces of Hawaii books and in the Absolute Maui book. She and her husband currently live on the slopes of Haleakala volcano on Maui with their two golden retrievers.